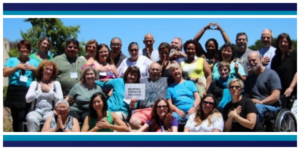 3–5 AUGUST 2020, VIRTUAL
Due to COVID-19 uncertainty and out of a desire to ensure everyone's safety and well-being, D2K has decided to shift the in-person conference to a virtual conference. With the new format, they have decided that this will be an alumni-only conference and adapted and transitioned their beloved traditions to a virtual space.
What started as an innovative idea for bringing Bay Area Diversity practitioners together using Open Space Technology has become a rich annual tradition, expanding to practitioners around the world. We are a vibrant community of deeply dedicated and passionate people with a vision of an inclusive and equitable world.
D2K grows and sustains a collaborative, innovative, and global Diversity & Inclusion community, committed to manifesting emotional and cultural wisdom.